Green Tea.
Don't worry, I'm a coffee lover too, so before you start thinking I'm about to ask you to give up your morning coffee, I'm not. All I'm asking is that you add in a cup or three of green tea a day or whenever you can – early morning, midmorning, with lunch or even as an afternoon pick me up.
So why would I ask you to ditch the sweet tea drink more green tea? Let's take a look at this weeks Tip of the Week.
Some research has linked tea consumption with all of the following health benefits: heart health, cancer prevention, oral health and even weight loss.
Flavonoids, antioxidants found in both green and black tea, are responsible for the heart benefits linked to green tea. Some research suggests that the polyphenols, another antioxidant compound found in tea, may play a role in preventing cancer. Other research links tea and oral health due to it's role in decreasing bacterial growth in the mouth. And what about weight loss? Those same polyphenols have been said to increase the metabolism helping us burn more calories throughout the day. Pretty awesome, right?
What else?
Tea is calorie free – assuming that you don't add sugar and order it unsweetened – so it won't contribute to your calorie intake for the day. My favorite way to ensure that I drink enough tea throughout the day is to make a large pitcher of tea and keep it in the refrigerator. That way it's ready when I am. With a little bit of caffeine, green tea is the perfect pick me up, without interrupting my sleep at night.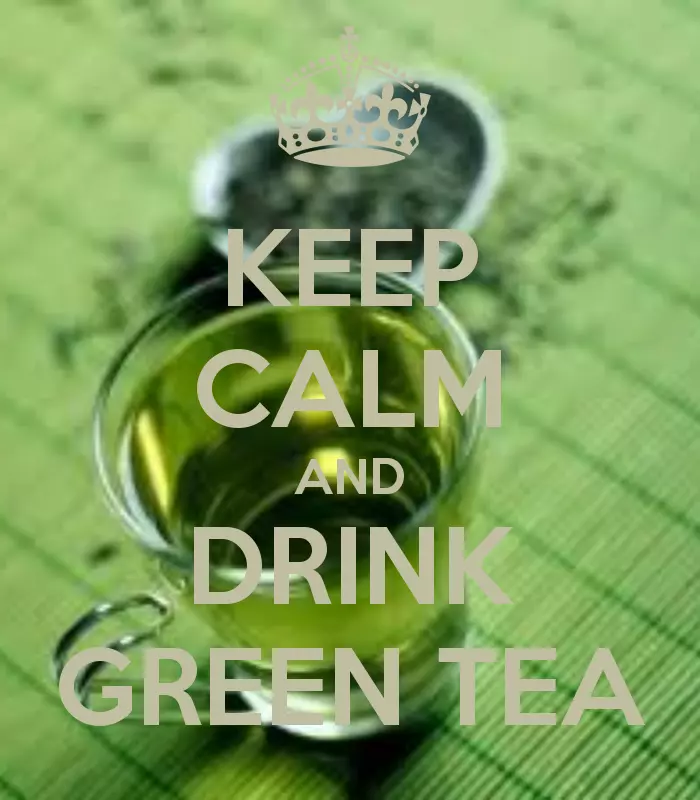 Ginger Mint Lemon Tea
Boil a quart (four cups) of cold water
Cool the boiling water for about ten minutes (to avoid scorching the tea bags)
Add eight to 10 green tea bags
Steep the tea according to directions
Remove the tea bags
Add one tablespoon of fresh minced ginger, juice from half a lemon, a few mint leaves, and stevia to taste (optional)
Drink hot or allow to cool and place in the refrigerator for a refreshing, healthy beverage that's ready when you are
Easy enough! Are you already a green tea drinker or do you only reach for coffee or the sweet stuff?
Today I'm joining the hub back on the road for a long road trip, including a visit to my brother and sister-in-laws town as well as a trip back to the beach. I couldn't have planned it better myself. 😉 I hope you have an awesome Tuesday!
Good health!