Thought sweet had to come in the form of processed sugar? I did too. Until I gave this tasty treat a try!  With zero grams of added sugar, this sweet banana treat will satisfy every sweet tooth in sight!
Banana Soft Serve with Dark Chocolate Drizzle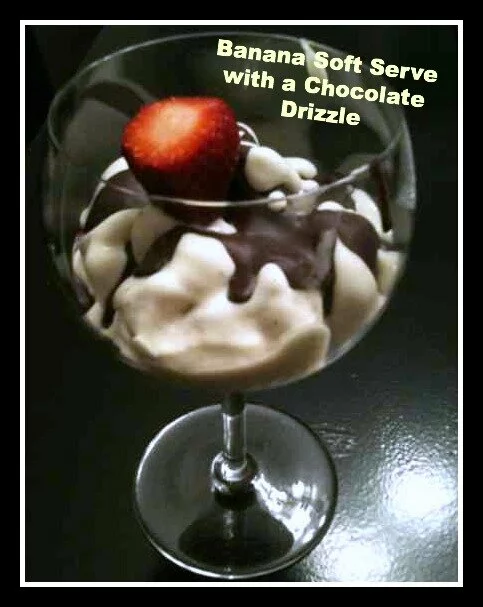 Serves 2
Ingredients
 2 frozen bananas (1 per person)
2 oz dark chocolate (1 oz per person)
1 tsp agave
2 strawberries (1 per person)
Directions
Chop up frozen bananas and throw into a food processor.  Let it go for around 5 minutes.
Meanwhile, place dark chocolate and agave into a small ramekin and microwave until melted, about 1 minute, but stirring about every 20 seconds.
Once frozen bananas are ready, pour evenly into two dishes, drizzle dark chocolate on top, and finish with a strawberry.
Before I topped it with a strawberry…
If you've never listened to me before, pleaseeeee do now!  This will change your life, and your waistline too!
Recipe adapted from choosingraw.com.